Working out how credit ratings work and how you can improve yours is no easy feat.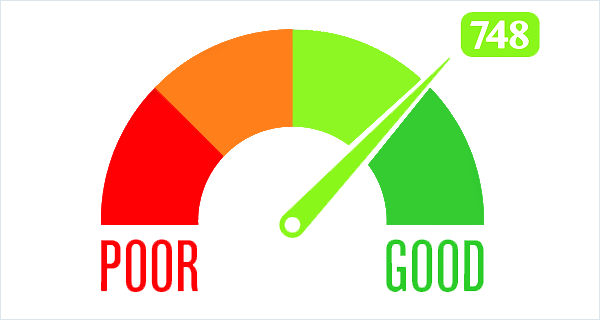 Most people know that County Court Judgements (CCJs), missed payments and bankruptcy orders can result in black marks on their credit file, but what else can cause an issue – and what can you do about it? Take your finances by the reins, get out of debt and improve your credit rating with our guide.
Checking your credit rating
To improve your credit rating, you first need to know what your score is. There are three UK credit reference agencies you can use to help you do this: Equifax, Experian and Callcredit. They compile your credit history and attach it to you through your unique identifiable information.
Electoral roll information
Credit reference agencies will look for you on the electoral register to prove your identity and residential information. Being registered on the electoral roll can also improve your credit rating. It makes finding your information easier for lenders and reference agencies, making you more trustworthy.
Court records
When trying to find out your credit score, reference agencies will review your court records. This is to uncover any potential CCJs, decrees, bankruptcies, small claims court hearings or Individual Voluntary Agreements (IVAs). If there is any evidence of debt or financial discrepancies, this will likely impact your overall credit score.
Linked data
This is to uncover when and through whom you have previously applied for credit, and whether you're financially linked to another person or party. The information will also reveal credit checks conducted by your gas and electricity suppliers. If there are no potential liabilities uncovered from this information, it will reflect positively against your credit score.
Account data
Credit agencies will peruse full statements for your bank accounts, mortgage, energy bills, mobile contracts, and any loans for six years prior to the date of the check. They will look for any warning signs such as defaulting or missing payments and detailed data explaining your accounts.
It's important to remember the credit reference agencies are not there to accept or reject your application, they just provide the information your potential lender needs to make the decision. To better resolve your debt problems and improve your credit score, use the overview of your finances provided by the agencies to make any necessary amends to your spending habits.
Improving your credit rating
Once you've received your credit file, you can better understand how to pay off your debt. Take action to improve your financial situation and get out of debt with our top tips:
Avoid regularly applying for credit. Lenders may react negatively if they find you regularly switch mobile phone contracts or energy suppliers. Reduce your activity as a way to get out of debt.
Only apply for credit you're more likely to get. Norton Finance specialises in loans for those with historically poor credit. We'll only do a 'quotation search,' which won't show up on your file, to help you find the best deal.
Get out of debt and improve your credit rating by demonstrating your ability to borrow and repay. It may seem out of place to borrow when paying off debt, but so long as you repay it in full and on time, it will show you to be a reliable borrower and could improve your credit rating.
Get a credit card for small purchases that you can easily repay, clearing the balance every month to avoid paying any interest. By using your credit card regularly for six months, it will boost your credit rating and reflect well on your financial history.
Keep on top of your existing repayments or consolidate your loans to pay them all off and potentially reduce the rate on monthly repayments.
Lenders look at the amount of credit you're entitled to, so close any credit agreements you no longer need.
Review any financial connections you have to someone with poor credit, as they will negatively affect your own credit rating.
Keeping on top of your finances and knowing how to get out of debt can give your credit rating a healthy boost. It will take time to get everything in line, but the pay off will positively impact your financial situation.
Get more advice on managing your credit score from the Know How blog.
Share: