Working out how credit ratings work is no easy feat. So how can you find out more about your credit rating – and more importantly, improve it?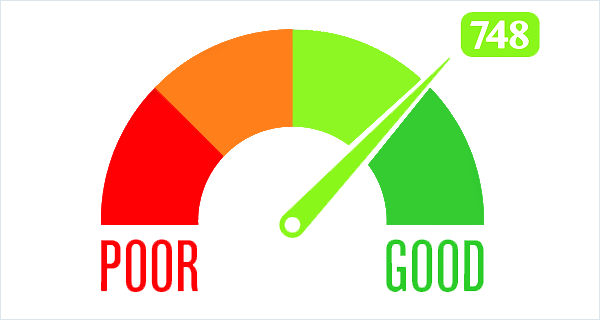 Most people know that County Court Judgements (CCJs), missed payments and bankruptcy orders can result in black marks on their credit file, but what else can cause an issue – and what can you do about it?
Checking your credit rating
There are three UK credit reference agencies: Equifax, Experian and Callcredit, although the majority of lenders use the first two. They compile your credit history using:
Electoral roll information This is to prove your identity and residence details.
Court records This is to find out if you have any CCJs, decrees, Individual Voluntary Agreements (IVAs), bankruptcies, small claims court hearings or any other evidence of debt problems.
Search, address and linked data This is to see where and when you have applied for credit, if you're linked to any other addresses and whether you're financially connected to anyone else. This will also show credit checks conducted by your gas and electricity suppliers.
Account data Finally, they will check statements for your bank accounts, credit cards, loans, mortgages, energy and mobile phone(s) from the last six years. They will look for a number of warning signs from whether you have ever defaulted or missed a payment, to more detailed data showing how you use your accounts.
The credit reference agencies are not there to accept or reject your application, they just provide the information - your lender needs to make the decision..
How can I improve my credit rating score?
Here are some of the most important steps you can take to improve your credit rating:
Get a copy of your credit file and make sure all of your debts are registered to your correct name and address, and that there aren't any debts that belong to someone else.
Make sure you are registered on the electoral roll at your current address.
Always leave room between applications for credit – including switching mobile phone contracts or energy suppliers. If lenders see a lot of activity in a short space of time they may become suspicious.
Apply for credit you're likely to get – Norton Finance specialises in loans for bad credit, and we'll only do a 'quotation search', which won't show up on your file, to find you the best deal.
Restore your payment record by borrowing and paying it back. You could take out a bad credit loan and make sure you make every payment on schedule. Or you could get a credit card, spend small amounts then clear the balance every month to avoid interest. You would need to do this for at least six months.
Keep up all of your existing repayments – or take out a consolidation loan to pay them all off and reduce your monthly repayments.
Close any credit agreements you don't need – lenders look at the total amount of credit available to you, not just what you currently use.
If you have joint finances with someone who has a bad credit rating, it will reduce your chances of being approved. If you separate, make sure you write to tell the credit reference agencies.
Share: