Consequences of bad credit
Having bad credit could restrict your choices when it comes to borrowing. Find out more about what could be affecting your plans.
Read More
---
Factors affecting your credit score
Find out about the different factors that could have an effect – positive or negative – on your credit report, and the steps you can take to improve your score.
Read More
---
10 steps to improving your credit score
Most lenders will check your credit report before they decide to accept your loan application and lend to you. We have ten simple steps to help you improve your credit score.
Read More
---
How to keep track of your credit score
Your credit score can affect a number of things, including buying a house. Learn how to check your credit score, and more about the factors that can alter it.
Read More
---
How does credit score affect borrowing?
Find out what impact your credit score could be having on your ability to borrow.
Read More
---
How to borrow with bad credit
Having a bad credit history doesn't necessarily mean you can't borrow. We explain what lenders will look for and how you can borrow with a bad credit score.
Read More
---
Remortgaging with bad credit
Remortgaging can be a great way to free up some money, but if you have bad credit, is it worth trying? Find out with our guide.
Read More
---
Correcting an error on your credit report
Find out what you should do if you find a mistake on your credit report, as well as the consequences it can have on your finances if you don't take action.
Read More
---
What is a county court judgement?
Learn more about the definition of a County Court Judgment (CCJ), what to do if you've been issued one, and how long a CCJ stays on your record.
Read More
---
Hard vs soft credit checks
When considering a loan application, a lender will perform a credit check. There are two different kinds: hard and soft. Here we discuss the differences and how they may affect you.
Read More
---
How to check your credit history
Your credit history plays a huge part in managing your finances. Here's a guide to ensuring you stay in control of your credit history.
Read More
---
Applying for credit for the first time
If you're a new borrower looking to take out your first loan or credit card, find out how you can get a first-time loan, even with no credit history.
Read More
---
What to do if you're refused credit
If your loan application has been rejected, you might wonder why it might have happened. Read our short and simple guide to help you bounce back.
Read More
---
Rebuilding credit rating after bankruptcy
Declaring yourself bankrupt can be a tough but necessary decision, and it's difficult to know what to do when in debt. Find out how you can still repair your credit score despite this setback.
Read More
---
How to understand your credit report
Improve your knowledge on how lenders check your credit report before making decisions. As well as finding out what can impact your credit rating, gain some useful tips on how to ensure you have a successful report.
Read More
---
How to improve your credit rating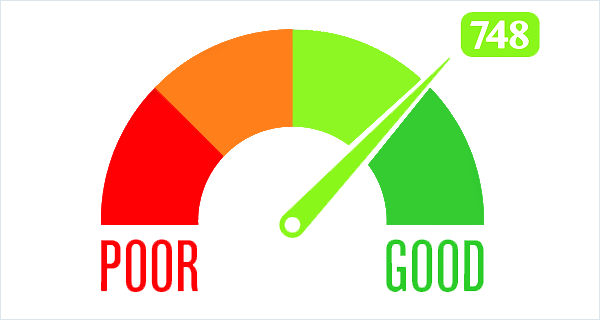 Improving your credit rating while struggling with debt problems can be difficult, but it isn't impossible. Find out how you can get out of debt, improve your credit score and start new, healthier financial habits.
Read More
---