How does credit score affect borrowing?
Find out what impact your credit score could be having on your ability to borrow.
Read More
---
How to borrow with bad credit
Having a bad credit history doesn't necessarily mean you can't borrow. We explain what lenders will look for and how you can borrow with a bad credit score.
Read More
---
Correcting an error on your credit report
Find out what you should do if you find a mistake on your credit report, as well as the consequences it can have on your finances if you don't take action.
Read More
---
What is a CCJ?
If you receive a CCJ, it is a serious matter and should definitely not be ignored, as you have a limited timeframe in which to respond – normally just over two weeks.
Read More
---
Hard vs soft credit checks
It is important to know the difference between the two and understand how each can affect your credit score, in order to avoid losing credibility through multiple searches.
Read More
---
Checking your credit history
Your credit history plays a huge part in managing your finances. Here's a guide to ensuring you stay in control of your credit history.
Read More
---
Applying for credit for the first time
Most people know that when you approach a lender for credit, whether it's a loan or a credit card, they'll take a careful look at your credit history before making their decision.
Read More
---
Hidden things that could be affecting your credit rating
Hidden things that could be affecting your credit rating
Read More
---
What to do if you're refused credit
Being refused credit, while it should cause alarm bells to ring, needn't be a source of despair. There are things you can do – and the refusal may turn out to be the wake–up call you needed.
Read More
---
How to keep track of your credit score
A low credit score can negatively impact many areas of your finances.
Read More
---
Five things you may not have realised about your credit report
Providers will scan your credit report whenever you make an application for a financial product such as a loan to check your repayments, as well as outstanding debt.
Read More
---
How to Rebuild Your Credit Rating
Repairing your credit score is important as it's what financial institutions use to approve you for mortgages, loans and other forms of credit.
Read More
---
Understanding Your Credit Report
Your credit report is a confidential document that records your credit history: your name(s), address(es) and any associates (such as a joint account), as well as your creditors and payments. This helps them to see whether you can afford further credit and if you're likely to keep up your payments.
Read More
---
How to Improve Your Credit Rating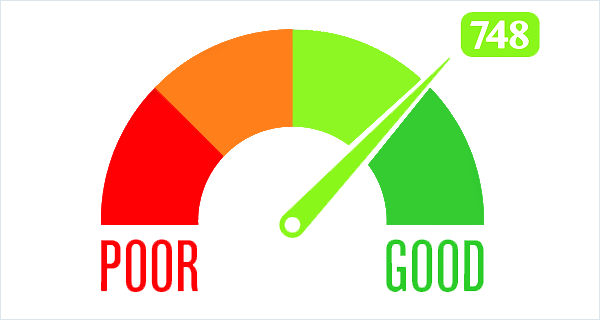 Your credit rating doesn't just affect applications for bank accounts, loans, mortgages and credit cards. It could also make it difficult for you to switch energy supplier, get a new mobile phone contract or buy car and home insurance.
Read More
---