Interest rates and borrowing
Find out everything you need to know about what interest rates are, what they mean for your borrowing and how they're calculated.
Read More
---
Is equity release a good idea?
Is equity release an affordable and effective way to unlock your future? Here we discuss the ins and outs to help you decide.
Read More
---
All you need to know about remortgaging
Find out more about whether you should remortgage and when the best time is to do it, as well as discovering the basics of remortgaging your property.
Read More
---
How do loan applications work?
Loan applications can be confusing, especially if it's a new experience. Find out more about how the process works and feel more confident before you apply.
Read More
---
Understanding the terms of your loan
The terms and conditions attached to your loan can be a daunting prospect, but it's important to understand them. Find out more about what all that small print means.
Read More
---
Factors affecting credit score
Anyone who has ever borrowed money or used credit of any kind has a credit history. This is your record of all loans and credit taken out for a variety of purposes over the years.
Read More
---
Using a loan broker
Find out the differences between a loan broker and a lender, as well the benefits of each, and discover which is best for your situation with Norton Finance.
Read More
---
Pros and cons of payday loans
Payday loans can be a convenient method for paying a sudden expense or repair. But they can also have their disadvantages. Find out the pros and cons here.
Read More
---
Guide to online loans
The rise of the internet means many aspects of our daily lives are far easier than they once were. Whether it's catching up with friends, applying for jobs, booking a holiday or treating ourselves to new clothes, we can do it all online at the click of a button.
Read More
---
Financial jargon explained
Read More
---
Loan application was refused
You may have recently been refused credit, whether you applied for a loan, a credit card or another type of financial product. If this is the case, then you probably feel frustrated and a bit confused about what to do next.
Read More
---
Guide to debt consolidation
This debt consolidation guide covers everything from the reasons why people consolidate debt to creating your ideal consolidation plan. We'll cover topics like secured and unsecured borrowing, when to consolidate debt and how to apply for the right loan, so you can make sure you are getting good advice.
Read More
---
How to apply for a loan
Our aim is to take you through all the key steps, whether you're applying for a loan online or doing it in person, and make it all a little less daunting. From the first form up to the moment you press send – and what happens after.
Read More
---
A guide to APR
There is plenty of choice on the market when looking to borrow money. When making a choice, remember to consider the APR that will be charged on borrowing. Our straightforward guide explains APR and what it means for you.
Read More
---
What are debt consolidation loans?
Sometimes it can be a struggle to keep track of different payments at different times, when one single regular payment could help improve your financial situation. We look at debt consolidation loans to see if they are right for you.
Read More
---
A straightforward guide to bridging loans
Primarily intended for short–term payments, bridging loans suit property transactions but they can also be a useful option for providing emergency access to money when funds are tight. At Norton Finance, we offer a range of flexible bridging loans to help you cover the gaps in your finance and suit your situation.
Read More
---
A straightforward guide to logbook loans
There are many ways to buy a car, but sometimes it can be overwhelming to know where to start, and what might be the best option for you. At Norton Finance, our logbook loans offer the opportunity for you to raise funds for a big purchase, new venture or unexpected expense. They can also be useful if you are struggling to pay for a new car upfront.
Read More
---
Your guide to Loan to Value
Loan–to–Value (LTV) is an increasingly important subject for homeowners looking to maximise the value of their home and make repayments more affordable.
Read More
---
Debt consolidation: A Primer
Take control of credit cards, personal loans and expensive finance with debt consolidation.
Read More
---
The process of getting a self employed loan
The most recent recession may have left some lenders cautious towards the self–employed. But lately there's been a shift – don't let your work circumstances stand in the way of getting much–needed financial help.
Read More
---
The remortgaging process explained
There are many reasons for remortgaging and there are a variety of options available. The amount of choice on offer can be confusing – so doing your homework and weighing up the pros and cons is essential.
Read More
---
Guide to Bad Credit Loans
You may even find yourself with a poor credit rating if you've never had a credit card or loan before, as the lender won't be able to find any evidence to prove you can manage your payments.
Read More
---
Find Out More About Equity Release Loans
A growing number of people are using equity release loans to pass on a tax–free legacy to their loved ones, before they pass away. A typical reason is to give children or grandchildren a leg–up onto the housing ladder, or to help them pay off student loans.
Read More
---
Your guide to Offset Mortgages
Could an offset mortgage be your ideal lending choice?
Read More
---
Mortgage Jargon Buster & Glossary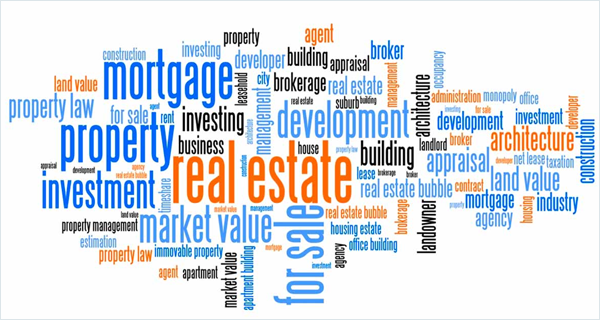 For many people, understanding mortgages is no easy task. There are a huge number of mortgages on the market, offering homebuyers an array of features and benefits, timescales, interest rates and more…
Read More
---
Using Our Loan Calculator
Careful planning will help you identify the best deal for your needs, and make it easier for you to avoid running into difficulties later on.
Read More
---