If you're applying for a mortgage, then you will no doubt have to battle with the mortgage jargon that comes with it.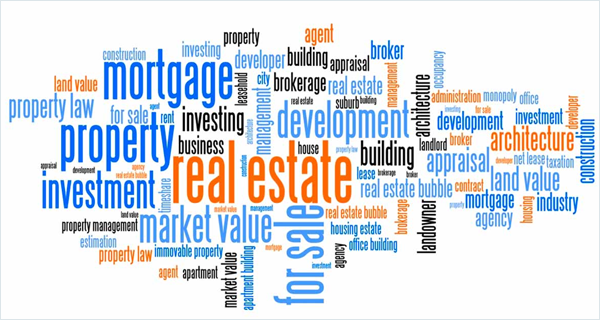 To help you out, we've created this mortgage glossary overview of some of the most used mortgage-related terms that can cause confusion.
Agreement in principle (AIP)
An AIP document from a mortgage lender is confirmation of your ability to borrow a certain amount, which you can present to the seller as proof you're able to buy.
Annual percentage rate (APR)
The Annual Percentage Rate, or APR, is used to compare one mortgage with another. It is mortgage lending terminology that describes the interest rate you will be charged on a loan (or mortgage) including any fees or charges over the course of an average year. Lenders must display the APR to allow borrowers to make better-informed choices between one mortgage and another.
Arrears
Going into arrears essentially means you have missed a month's payment on your mortgage repayments at least once. If you are concerned you may go into arrears, contact your lender to discuss your options.
Bank of England base rate
The Bank of England's base rate is the UK's official rate of interest. It influences the rates of interest charged by different types of lenders. The Bank of England's job is to keep the economy stable and the base rate, which the bank can increase or drop, is one of the tools it uses to do this.
Capped rate
Mortgage terminology that means the interest rates charged by the lender means your payments will never exceed a certain amount, even if the Bank of England base rate increases.
County Court Judgment (CCJ)
A County Court Judgment (CCJ) is an order made by the court for non-payment of an outstanding debt. If a CCJ is made against you, you may find it more difficult to be accepted for a mortgage.
Deposit
Your deposit is the amount of money you have ready to put towards buying your new home. The higher your deposit, the less you will need to borrow. Therefore, the higher your deposit, the lower your monthly payment on the amount you will need to borrow.
Endowment mortgage
An interest-only mortgage that allows you to pay into an investment (called an endowment) to help pay off the mortgage at the end of the mortgage term.
Fixed rate mortgage
Fixed rate mortgages protect homebuyers from fluctuations in the interest rate by guaranteeing a fixed, unchanging rate for a set and extended period. However, they also prevent homebuyers from benefiting from a fall in interest rates.
Gazumping
Gazumping is a very specific example of mortgage jargon, which is used when an offer that has already been accepted on a property is later turned down when the seller accepts a higher offer from another buyer.
Help to Buy
Help to Buy is a government scheme to help first time buyers purchase a property. It works by lending 20% of the purchase price to buyers as an interest-free equity loan. It also allows you to buy a house with just a 5% deposit.
Interest only mortgage
An interest only mortgage is one where you don't pay off the loan itself, only the interest on it. At the end of the loan period, borrowers are still required to pay off the full value of the initial loan, whether by using the equity from a property that has increased in value or by other means.
Interest rate
The interest rate is essentially mortgage lender jargon for the percentage rate you pay for the privilege of borrowing money.
Loan to Value (LTV)
Loan to Value (LTV) is the ratio of the value of your loan (mortgage) against the value of the property you want to buy or remortgage. If you want to buy a £100,000 house and apply to borrow £80,000 to top up a £20,000 deposit, then you're asking to borrow 80% of the property value, which makes your LTV 80%.
Monthly repayment
The monthly repayment is the amount you will be required to pay on your mortgage every month. This amount can change as interest rates rise or fall, depending on the type of mortgage deal you have.
Mortgage deed
The final contract between lender and borrower that clearly details the borrower's legal obligations and the lender's rights if the borrower doesn't meet repayments as agreed.
Mortgage term
The mortgage term is the number of years the mortgage is taken out over. First-time mortgages are typically taken out over 25 to 30 years.
Stamp Duty
Stamp duty land tax (SDLT) is applied to properties bought in England and Northern Ireland – similar taxes apply in Scotland and Wales. First-time buyers may be exempt from paying SDLT, but need to apply for relief.
Tracker rate mortgage
A tracker rate mortgage tracks the Bank of England's base rate, although it doesn't necessarily match it. It just rises and falls by the same amount. If the base rate is 2% but then rises to 3%, a tracker rate mortgage at 4% may rise to 5%.
Variable-rate mortgage
This bit of mortgage jargon is used to describe the interest rate of your mortgage going up or down, depending on your lender's standard variable rate.
Identifying the right mortgage for your circumstances doesn't have to be a confusing process. Read more from our Know How blog and make sure your money goes further.
Share: