Everyone has a different relationship with money and we all prioritise spending in our own unique way. Norton Finance has surveyed 1000 British people so you can take a look at how your spending habits compare to others.
Skinflint or spendthrift – how do you compare to UK spenders?
A recent survey carried out by Norton Finance has revealed our willingness – or reluctance – to make certain purchases.
The survey covered men and women of all ages living the length and breadth of the country and some of the results were quite surprising.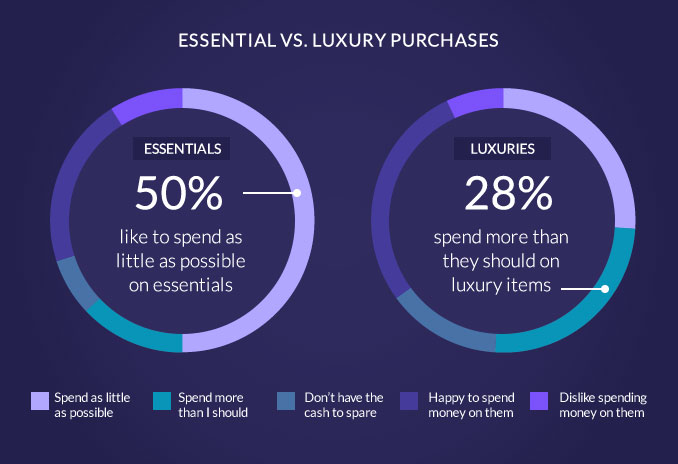 Half (50%) of those surveyed said they try to spend as little as possible on household essentials like cleaning products and basic toiletries, while more than a tenth (13%) begrudge parting with their cash to cover commuting costs.
When it comes to life's little luxuries, we all like to try and put some cash aside to enjoy ourselves. However, a fifth (22%) of UK spenders said they didn't feel they had any cash to spare for luxury goods. To try and manage luxury spending, a further third (29%) said they tried to maintain a luxury budget every month of around £90 to cover the costs of treats for themselves and their families.
But how do you set aside cash from month to month? Whether you're looking for money saving tips, or ideas on how to stretch your luxuries budget, Norton Finance has a guide of options you could consider to support your financing.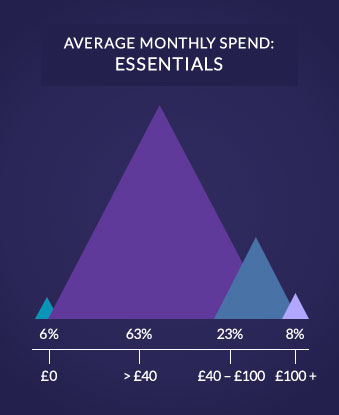 How to prioritise monthly spending?
Modern life is expensive – there's no doubt about that. The average UK home now costs £226,906[1]. In the 1960s, the average British house cost just £2,530[2]. Even taking inflation and rising wages into account that's a phenomenal price hike. And it isn't just the mortgage or rent putting a strain on incomes. Childcare, running a car or commuting costs plus monthly household bills all take their toll on your income, to say nothing of putting money aside for savings and pensions.
Making the time for regular budget checks can be the answer. Separate your outgoings into avoidable and unavoidable costs to get a clearer picture of where your money is going. There are plenty of other ways to rein in spending. Perhaps the most important thing is to stay engaged with your personal finances. Rather than putting them off for another day, it's better to regularly check your bank balance, and actively look for ways to reduce spending and increase income.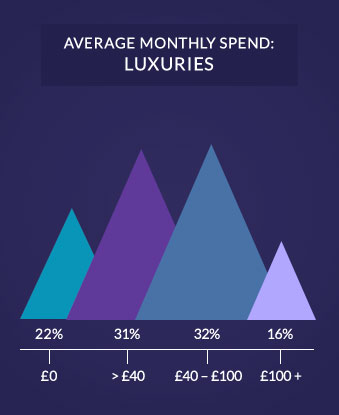 Can your budget weather the financial storms ahead?
While some of our spending is firmly within our control, some can be unavoidable, and all the more worrying for it. Since 2010, monthly rents in the UK have risen 16%, while wages have increased just 10%[3]. The trend is spreading from big cities to smaller towns, and further north too. Transport is another area where people are finding themselves having to dig a little deeper from one year to the next, with train travel set to rise another 3% from January 2019[4].
Of course, having somewhere to live and the means to get to work are unavoidable. So, what can you do to stay in control of your finances? Creating and regularly reviewing your budget planner is a wise idea and, should you need to, taking out a loan could be one way to access some extra cash in a hurry. For homeowners, secured loans are an option, while those who are still renting are eligible for unsecured loans plans.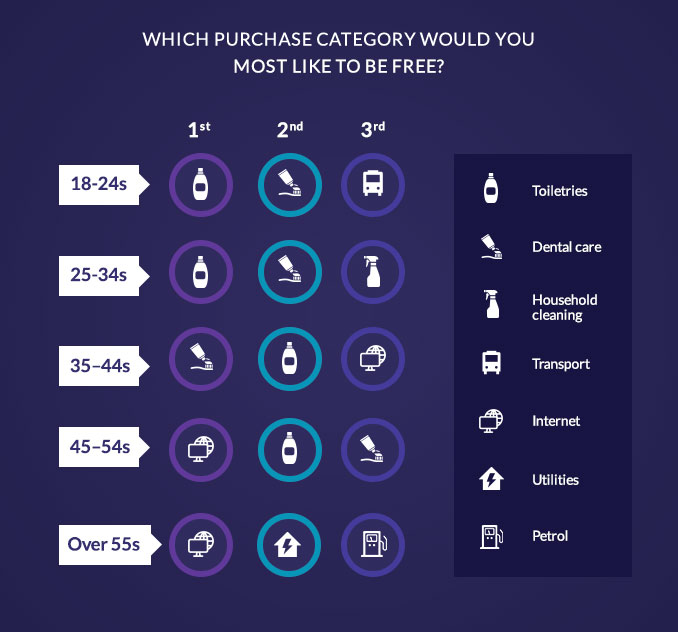 How to raise my disposable income?
Your disposable income – the money that remains once all your essentials are paid for – is really the money that can help to improve your quality of life. As well as putting some aside for savings, this is the money that can be spent on fun products and pastimes. One way to increase the amount of disposable income you have is to review what you're spending on essentials. Find out whether you could cut back by switching energy providers, cancelling subscriptions you don't use enough or rethinking what goes in your weekly shop.
As well as saving money on essentials, you could look into boosting your income. More and more people are turning their artistic hobbies into lucrative enterprises. Homemade baby clothes, beautiful illustrations, stained glass objects – this can be a great way to make money and these goods are being made and sold online, and in pop-up shops and galleries all over the country. Or, you may have a practical hobby or skill that could generate cash. Dog walking, DIY, ironing - these are all potential sources of extra income.
Sometimes raising your disposable income means thinking more creatively. For example, renting out a spare room or unused parking space could allow you to save a lump sum for a holiday or, make some home improvements? If you've got piles of clothes, electronic equipment or other goods just sitting about, why not get online and sell them?
Once you've made that extra disposable cash, there are plenty of ways to spend it. If you're anything like the people we surveyed, there'll be some purchases you'll be happier to make than others.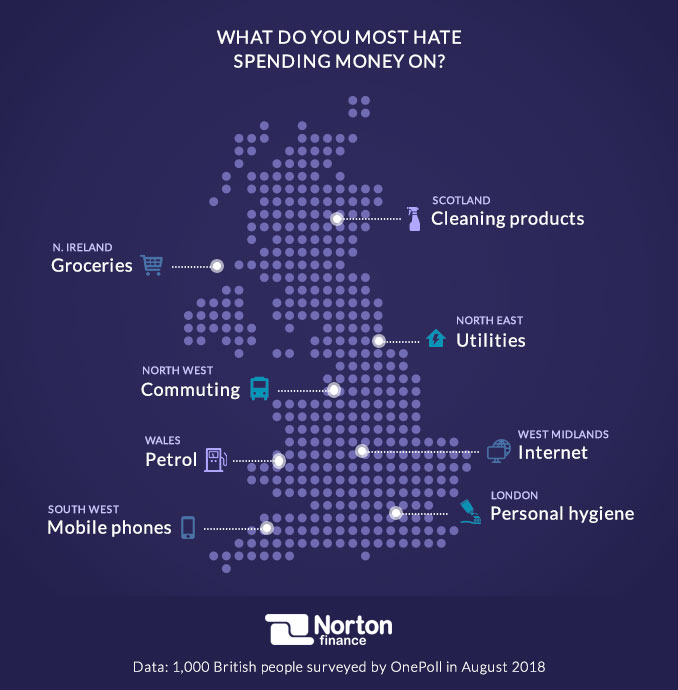 [1] https://www.gov.uk/government/news/uk-house-price-index-for-april-2018
[2] https://www.sunlife.co.uk/blogs-and-features/the-price-of-a-home-in-britain---then-and-now
[3] https://www.theguardian.com/society/2018/aug/03/soaring-rents-rose-60-faster-than-pay-since-2011-shelter
[4] https://www.bbc.com/news/uk-45191501
Share: